Meet the Team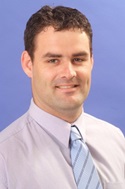 NICHOLAS KENYON - DIRECTOR/LEAD STRUCTURAL ENGINEER MIEAST CPENG NER
Nicholas Kenyon is the director and lead structural engineer at NJK. He has been practicing as a structural engineer for almost 10 years and has worked with some reputable companies in Australia and New Zealand.
In this time he has gained considerable experience in a range of projects in various fields including education, industrial, commerical and residential.
He started the company NJK Consulting Engineers whilst in Christchurch, New Zealand carrying out post earthquake assessment and reporting on damaged buildings following the September 2010 and February 2011 earthquakes that severely damaged the city. Whilst over there he gained greater insight into the impact of earthquakes and natural disasters on the community and a better understanding of the role of engineering in society.
In April 2014, Nick established the company back in his hometown of Sydney where he continues to offer structural and civil engineering services across Sydney, the Southern Highlands and the South Coast/Illawarra Regions.
Nick appreciates the 'big picture' on his projects whilst also working hard to ensure the details within are appropriately considered and integrated into the overall project. He also looks to listen and communicate clearly with the client to ensure that the project runs smoothly and efficiently, with the client being able to understand and take on board the professional services provided by us for their project.
Nick would be happy to talk to you about your upcoming project, please feel free to contact him on 0431 481 550 or by email at nick@njkconsulting.com.au.